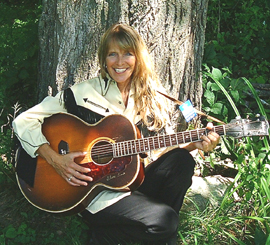 Jewel Clark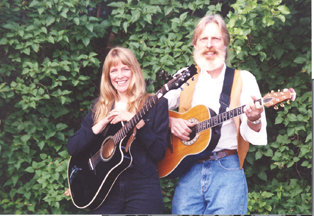 Jewel Clark and Donnie Katlin



Jewel Clark
is a multi-faceted singer-songwriter in the country tradition, and daughter of legendary cowboy yodeler,Yodeling Slim Clark. Whether she's singing her original Country and Honky-Tonk influenced songs, Rock n Roll, Blues or yodeling to the old standards - many of which were written by her father, and have become true classics - Jewel shares a fun and energetic connection with her audiences that is truly heartfelt - sincere, and real.

Jewel's music offers a happy blend of modern sensibility and traditional country-western music that has brought her fans around the country, critical acclaim and many awards, including 5-time Maine Country Music Association's Folk Artist of the year. With performances ranging from 2006 American Folk Festival, to opening billing for Tanya Tucker, The Maine Festival, rodeos and fiddlers contests, her live act is engaging and entertaining. It reflects her family's musical roots and her upbringing as a "backstage child" during the heyday of her well-known father's career on both stage and television.

Greatly influenced by Yodelin' Slim, who was honored with a star on Nashville's Walkway of Stars - and having been exposed to artists he worked with from Buck Owens, Faron Young, and Carl Smith to June Carter and Johnny Cash - Jewel has taken those influences to heart in developing her personal musical style. "Yodeling is like laughing to music," she says.

She now yodels not only because she enjoys it (and it makes people smile) but also because she feels it is important to carry on the art that was such a part of her father's career. Her new cd, "Yodelin' Live at The Outlook," was recorded in front of a live audience at The Outlook studio in Bethel, Maine, accompanied by Donnie Katlin on guitar and mandolin. It features Jewel's versions of yodeling songs written by her mother, Blue-Eyed Celia, her father, and several that she has written herself. The cover art even shows Jewel playing Slim's guitar, with a photo of Slim and Celia smiling down from the clouds, in black and white reminiscent of 50's television.

Jewel is also working with two projects aimed at teaching children about yodeling. She has created a performance, "How the West Was Sung," geared toward entertaining students while teaching them a bit about the Old West. And a song from her new cd, "Little Old Lady Who," is part of a children's book and cd project which she has written and illustrated. An accomplished visual artist as well, Jewel has painted large murals in the tradition of New England itinerant artists in homes and businesses throughout Western Maine, where she lives with her family. She has a tireless creative spark that is truly contagious, and it shines in all her work, whether music, art, performing, or sharing her unique memories of a time when cowboys with guitars ruled the Country music world.